SFR/SRCC 2 brevet weekend: July 13/14, 2013
SFR/SRCC 2 brevet weekend: July 13/14, 2013
Hello Riders,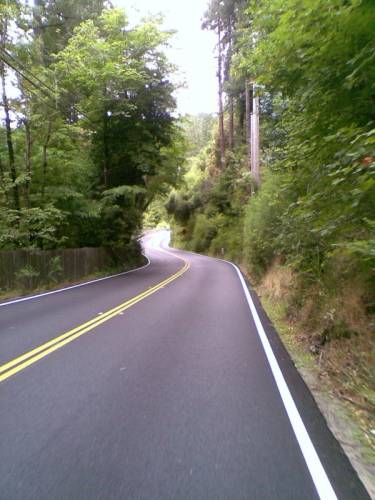 On July 13 and 14 2013, SFR will host the third annual 2brevet weekend.

On Saturday, July 13, beginning at the Golden Gate Bridge at 0600, there will be a 300km brevet that travels to Cloverdale, CA and then completes a loop to Boonville first, then Ukiah, Hopland and back to Cloverdale. There will also be a 200km option for that day that travels along the same route but terminates in Cloverdale without doing the additional loop.

On Sunday, July 14, there will be a single 200km brevet that begins in Cloverdale at 0800 and returns to the Golden Gate Bridge.
Registration
Paypal registration on the SFR website is up! During registration, you may select the 300/200 or 200/200 option.
NB: These routes are individual brevets with one way routes. They are intended to be combined for a two day experience. Riders are welcome to join the brevet for one day, but will need to arrange transportation to/from Cloverdale on their own.
Lodging
A block of 15 double-occupancy rooms is reserved for Saturday night July 13 at the Best Western Cloverdale.
This year's rate is $125 per room plus tax, same as last year.
You may contact the hotel to book your room. Mention that you are with San Francisco Randonneurs!
If you would like to ride this event and would like to meet your spouse, SO, or BFF in Cloverdale, please do so.
Dinner
Plans for a poolside group dinner are made, included in the registration fee.
Drop Bag Service
SFR volunteers run a bag drop service to and from Best Western Cloverdale so that you can have a change of clothes for the evening and a second riding kit for Sunday.
Drop bag size limit is 10" x 10" x 20". Please do not exceed these dimensions!
Parking
Riders are encouraged to take cycle, take public transit, and carpool to the event start as much as possible.
If you must drive, parking suggestions will be provided in the pre-ride e-mail during the week prior to the event.
Volunteer Support
Volunteer support is critical to the success of this event. If you are interested in volunteering to support this event, please e-mail Richard McCaw, SFR Volunteer Coordinator and Jesse Marsh, 2brevet Weekend Coordinator
Volunteer Roles (link to Volunteer FAQ)

Ride Contact:

Saturday: 1 person for ride contact 0600 Saturday - 0200 Sunday
Sunday: 1 person for ride contact 0800 Sunday - 0930 Sunday

Drop Bag Transportation:

Saturday & Sunday: 2 people for drop bag transportation: 0500-0700 (SF bag pickup, start control), 1400-1700 (Cloverdale bag dropoff, first shift finish control), 0700-0815 (Cloverdale bag pickup, collect start control supplies), 1600-1830 (SF bag dropoff, first shift finish control).

SFR will pay your expenses, including gas, hotel room, and food.

Check-In:

Saturday: 3 people for start check-in: 0515-0615 (SF)
Saturday: 4 people for finish check-in: 1400-1700, 1700-2000, 2000-2300, 2300-0030 (Cloverdale)
Sunday: 3 people for start check-in: 0700-0800 (Cloverdale)
Sunday: 4 people for finish check-in: 1600-1830, 1830-2130 (SF)
See you on the road!
Jesse Marsh
SFR 2brevet weekend coordinator